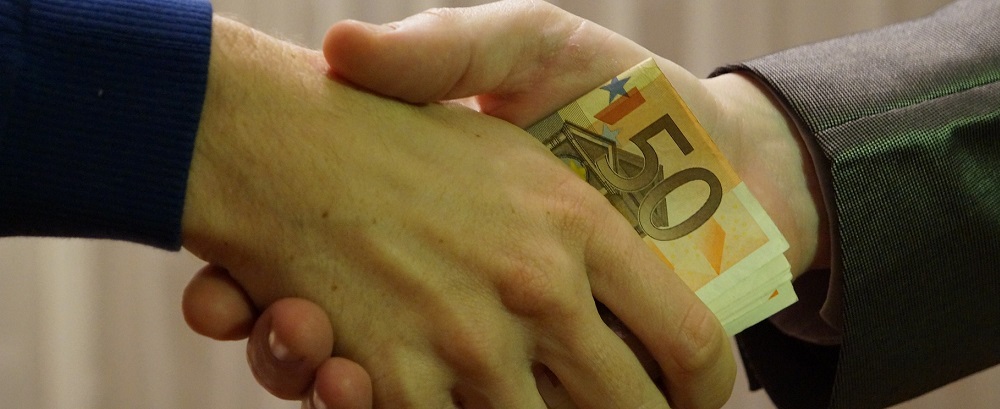 On April 5, 2016, the U.S. Justice Department (DOJ) announced a one-year pilot program designed to promote voluntary self-disclosure, full cooperation, and remediation on the part of companies that have engaged in Foreign Corrupt Practices Act (FCPA)-related misconduct (Caldwell; DOJ, 2016).
In return for meeting the standards for those three actions, companies can be granted substantially reduced fines (up to 50% below the low end of the applicable U.S. Sentencing Guidelines fine range), and they can avoid having a monitor appointed. In addition, the DOJ Fraud Unit will also consider a declination of prosecution.
Voluntary Self-Disclosure
As stated in the memorandum, the Fraud Section will require the following items for a company to receive credit for voluntary self-disclosure of wrongdoing under this pilot:
The voluntary disclosure qualifies under U.S.S.G. § 8C2.5(g)(1) as occurring "prior to an imminent threat of disclosure or government investigation";
The company discloses the conduct to the Department "within a reasonably prompt time after becoming aware of the offense," with the burden being on the company to demonstrate timeliness; and
The company discloses all relevant facts known to it, including all relevant facts about the individuals involved in any FCPA violation.
In addition, the self-disclosure must be more substantial than what is already required to be made by "law, agreement, or contract."
Full Cooperation in FCPA Matters
This is a very long section. Following is a partial list of items required for a company to receive credit for full cooperation under this pilot:
Disclosure on a timely basis of all facts relevant to the wrongdoing at issue, including all facts related to involvement in the criminal activity by the corporation's officers, employees, or agents;
Proactive cooperation, rather than reactive; that is, the company must disclose facts that are relevant to the investigation, even when not specifically asked to do so, and must identify opportunities for the government to obtain relevant evidence not in the company's possession and not otherwise known to the government;
Preservation, collection, and disclosure of relevant documents and information relating to their provenance;
Provision of timely updates on a company's internal investigation, including but not limited to rolling disclosures of information;
… (And more; see https://www.justice.gov/opa/file/838386/download).
Timely and Appropriate Remediation in FCPA Matters
The following items generally will be required for a company to receive credit for timely and appropriate remediation under this, assuming it is fully cooperating as defined in the previous section:
Implementation of an effective compliance and ethics program, the criteria for which will be periodically updated and which may vary based on the size and resources of the organization(the full memorandum provides a list of requirements);
Appropriate discipline of employees, including those identified by the corporation as responsible for the misconduct, and a system that provides for the possibility of disciplining others with oversight of the responsible individuals, and considers how compensation is affected by both disciplinary infractions and failure to supervise adequately; and
Any additional steps that demonstrate recognition of the seriousness of the corporation's misconduct, acceptance of responsibility for it, and the implementation of measures to reduce the risk of repetition of such misconduct, including measures to identify future risks.
The FCPA was enacted in 1977 to combat bribery as a business practice. Recently, focus within the DOJ has expanded to include individual accountability.  As can be seen from some of the criteria listed above, this pilot program is designed in part to identify the individuals who are responsible for FCPA-related misconduct.  In a future blog post, we will report on how the DOJ has proceeded in the past few months.
Ethical Advocate provides comprehensive ethics and compliance solutions, including ethics and compliance training and confidential and anonymous hotlines. It also delivers training on-line and in person with content covering business ethics, harassment and discrimination, the Foreign Corrupt Practices Act (FCPA), fraud awareness, and more. Please contact us for more information.
References:
Caldwell, Leslie R. "Criminal Division Launches New FCPA Pilot Program," Justice Blogs, April 5, 2016. https://www.justice.gov/opa/blog/criminal-division-launches-new-fcpa-pilot-program
U.S. Dept. of Justice. "The Fraud Section's Foreign Corrupt Practices Act Enforcement Plan and Guidance," April 5, 2016. https://www.justice.gov/opa/file/838386/download